Product Information Management
Dynamicweb wanted to include PIM in their platform. PIM stands for Product Information Management. It is away to structure and enrich product data in a fast and smart manner. This is typically needed in bigger ecommerce solution.
Product Information Management is to create an is an easy way for the website owner to structure and enrich your product data in a powerful manner. Enriching the products with the proper product information, images, videos, documents, manuals, while letting the product information inherit the proper places to avoid enriching information more than once.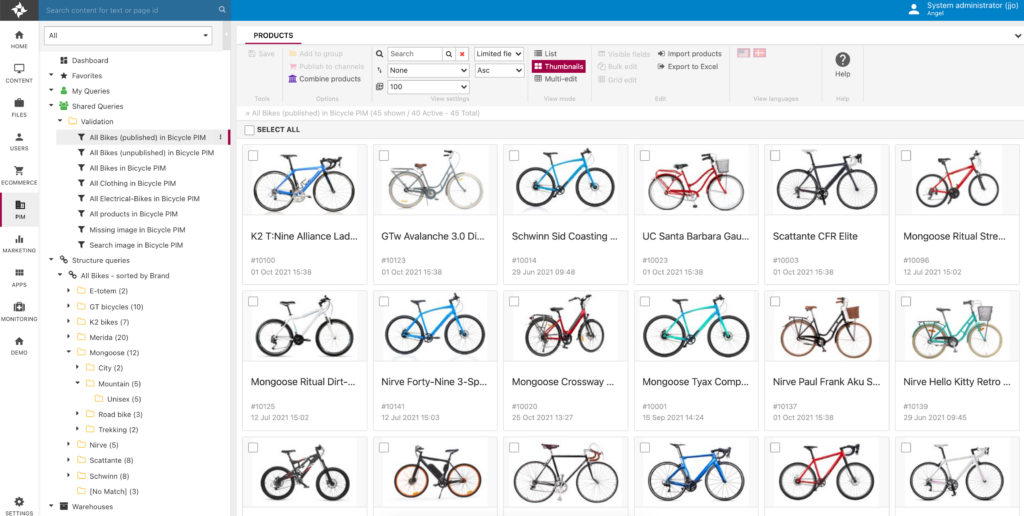 Dynamicweb.com 
An All-in one software platform, which includes Content, Ecommerce, PIM and Marketing. 
A platform where it is possible to create an e-commerce website for B2B and B2C
UX and UI Design by Jennifer
Product management by Søren 
Developers: Steffen, Victor, Alex
Quality Assurance by Merethe  & Oleg
I had the responsibility UX and UI for the PIM platform. Understanding the pains and work flow of a PIM editor. This was a close collaboration with the PIM Product Manager with 15+ years of experience in Product Information Management. Together with the Product manager I specified the  backend functionalities, created user flow and mock ups for the  developers  The biggest challenge was to fit in a new area like PIM with new functionalities, but a different work flow, but to remain some of interfaces from the other areas.