WHO ARE WE, IF NOT EACH-OTHER?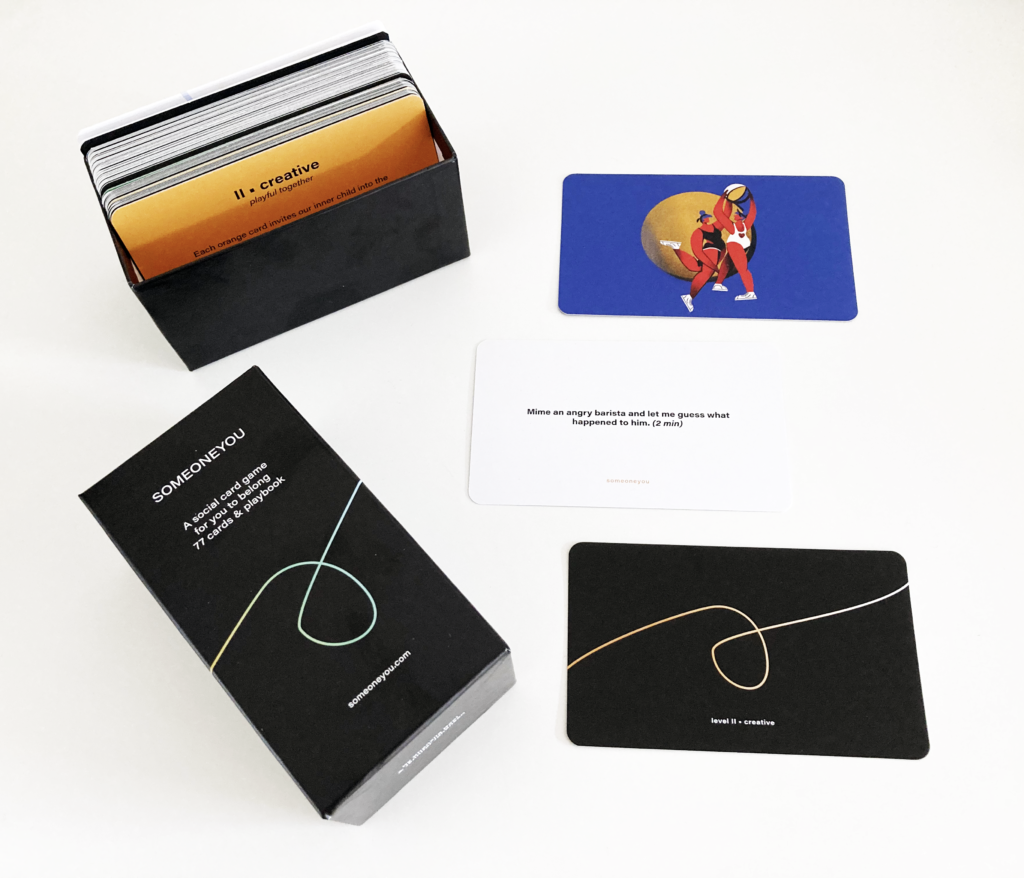 someoneyou is a social card game to create a space for people to belong for both friends, family and strangers. To socialise people and reduce loneliness. This card game will also let you explore and reflect on yourself and your surroundings.
Belonging is a basic human need at the very bottom of the need pyramid, yet so with loneliness increase up to 300% in the past decade, the world experiences a starvation for real connection.
We believe it is not only possible to have with our family, but even with complete strangers. We go so bold and believe that through play, this kind of togetherness is the default. someoneyou card game is one of the tools to create deeper connections and relationships. 
Through the Conscious Playspace™ movement our intention is to attack the digital loneliness and identity loss as characteristics of the modern generation. create playful tools and an environment that fosters community, a deeper sense of connection
We love that you are here, contributing to create this world.