BUILD YOUR ECOMMERCE WEBSITE
Swift's concept is to create a strong foundation and implement fast Ecommerce website for B2B or B2C. That has focus on Performance and mobile-friendly websites. And has the basic functionality for a B2B website. Implement a B2B or B2C Ecommerce website, through configurable building blocks. A website with already predefined templates based on Bootstrap. The solution consist of the basic elements for an ecommerce website. Configure your website so it fits your company needs.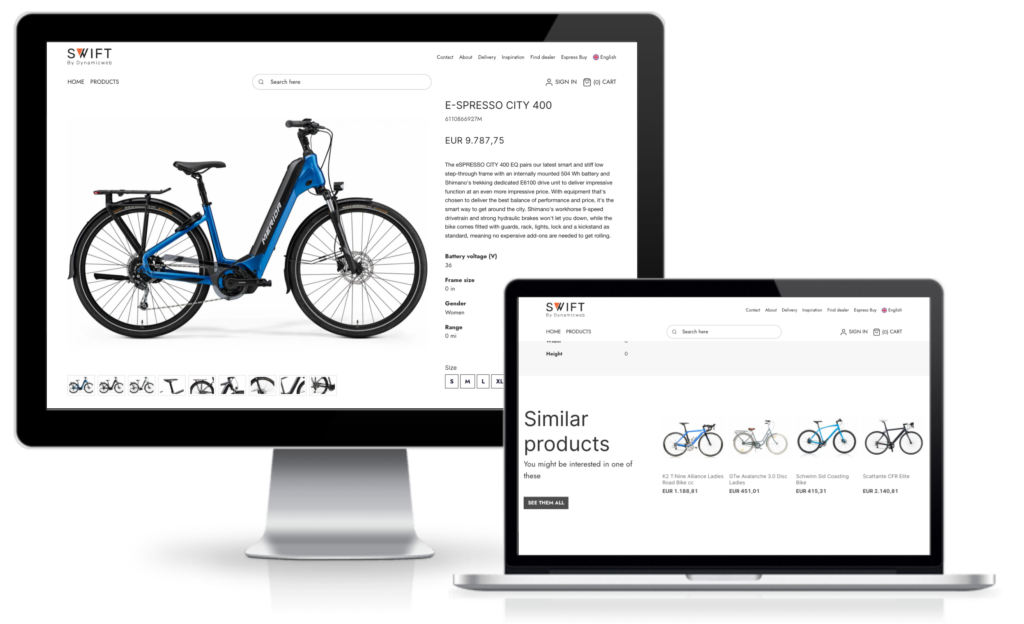 Dynamicweb.com 
An All-in one software platform, which includes Content, Ecommerce, PIM and Marketing. 
A platform where it is possible to create an e-commerce website for B2B and B2C
Product management, User experience & UI design by Jennifer
Frontend developement by Karsten. Stefan, Steffen and Mustafa
UX and UI Design by Mustafa.
Quality Assurrance by Merethe
I have the responsibility for form the vision of the Swift product, figure out and specify the  frontend/backend functionalities set for the Roadmap, make specification of the user flow and the task of the solution, in collaboration with the developers and stakeholders through scrum & agile process until the product release.